ISLE OF WIGHT NHS HEALTH PROMOTION
Wishnet Website
Design & Build
The WishNet website is a comprehensive guide to sexual health services for the Isle of Wight. Each section of the website has been designed to attract specific age groups, from age 11 to age 34 and over, and also features a section for health professionals. The website deals with issues including contraception, pregnancy and STI's in an informal but informative way, as well as full details of locations for emergency contraception, condom distribution and other vital sexual health services.
---
OTHER PROJECTS FOR ISLE OF WIGHT NHS HEALTH PROMOTION
LOGO DESIGN

LEAFLET DESIGN

NEWSPAPER ADVERTISING

CINEMA ADVERTISING
View

MERCHANDISE DESIGN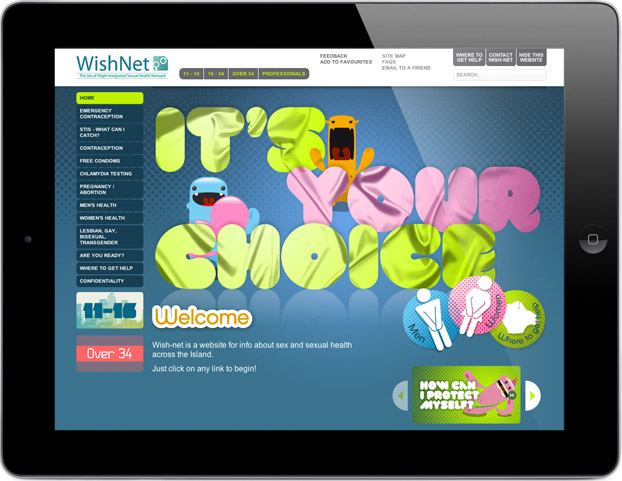 "Pepper provide an excellent service. Their work is exciting, innovative and extremely well received by the young people it is aimed at. Pepper's creative team has been able to take sensitive and difficult topics and turn them into informative, appropriate and stylish campaigns."
Sarah Stringer : Health Improvement Services Manager : Isle Of Wight NHS